ABOUT US
Owners Rob Prince and Terry Chambers believe jewelry is an expression of your unique personality and style, so when you're in the market for your own custom design or choosing a piece of fine jewelry or watches, they will always provide you with the individual attention you deserve.
Over the years they have found the basis of all relationships of trust is having impeccable personal integrity and they practice principles of full disclosure of any information that could affect your decision-making. In this way, you will have confidence that your choices are well thought out and insightful. 
Their honest approach to business and in their personal lives is the reason why they can provide you with complete satisfaction. GUARANTEED.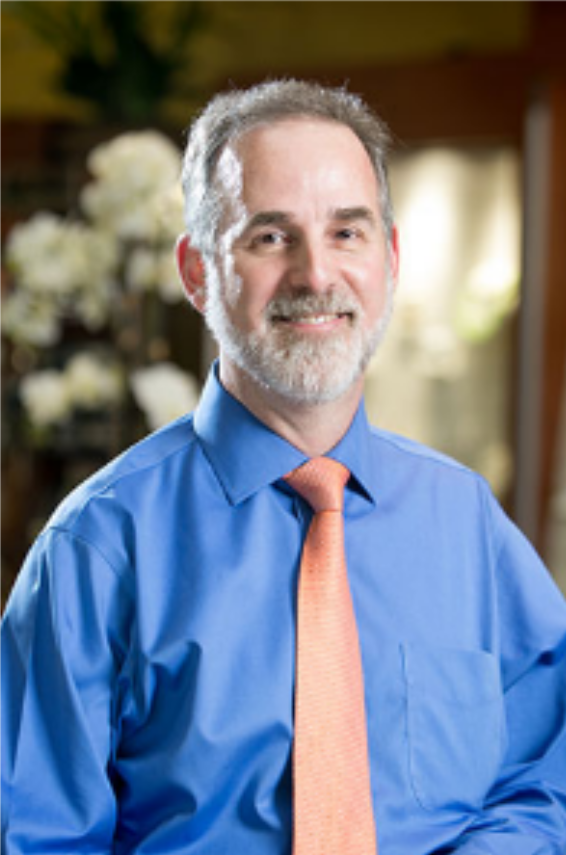 ROB PRINCE
A transplant from the Michigan area, Rob has resided in Louisville since 1971. A graduate of Waggener High School in St. Matthews, Rob also attended the University of Louisville before beginning his jeweler career in 1977.

Beginning in retail, he later formed Prince Manufacturing and Design in 1983 which provided wholesale jewelry repair and custom design to retail jewelers throughout the Louisville area. He opened Prospect Jewelers, a full service retail store, in 2000 with his partner Ms. Terry Chambers.

Rob enjoys sailing and motor boating and in 2006 he earned his license as a US Merchant Marine officer and is a member of Rose Island Yacht Club, the Louisville Sail and Power Squadron and Harrods Creek Boat Owners Association. A leader in his community, he is the founding President of the Prospect Area Chamber of Commerce and former member of the Prospect KY Mayor's Ordinance Review Committee. Rob enjoys traveling and spends lots of time with his sons, Rob and Daniel in Denver and on Cape Cod, his family's homestead. He is an avid swimmer, skier and biker — both with and without a motor!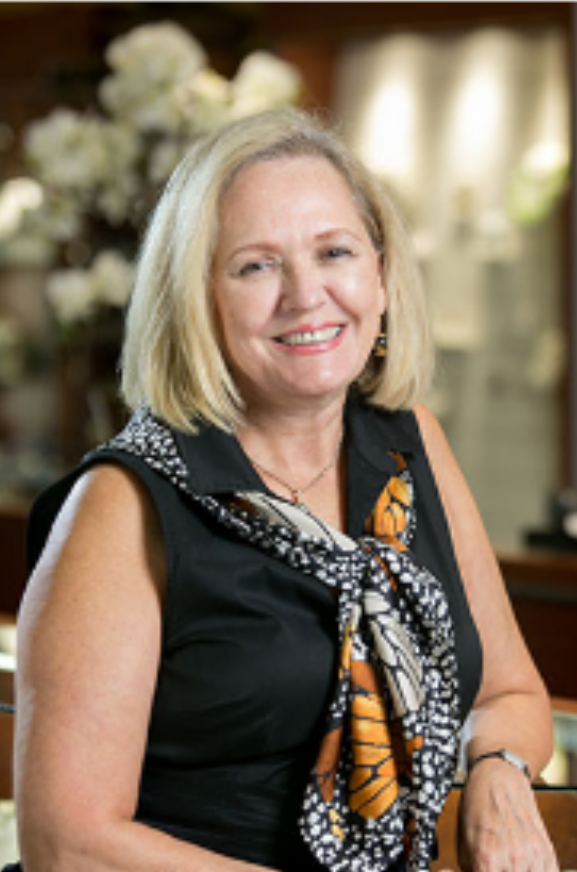 TERRY CHAMBERS
Having an extensive business and legal background, Terry worked both in the U.S. and on the international scene for over thirty years and provides the financial and marketing support needed to run this successful operation. She is a member of the GIA Alumni Association, a business graduate of Bellarmine University and extremely active throughout her community.

She is a past President of the Prospect Goshen Rotary Club and remains involved with many of their local and international humanitarian projects. Terry likewise holds a strong leadership position in both the business and social scene of her community as well. As a past President of the Prospect Area Chamber of Commerce and a founding member of the Prospect Area Play Readers community theater, she is well known as someone who will take the lead and get things done.

In her spare time, she acts as Communications Officer of the Louisville Sail and Power Squadron, Director, and hosts Across the Trax radio show featuring local 'talents' and artists. Her son and his family, Tim Chambers and Buffie Jackson live next door and share Terry's interest in boating and simple country living.
Our Affiliations
Prospect Jewelers is a part of and promotes The Kimberley Process (KP) and its commitment to removing conflict diamonds from the global supply chain. Today, participants actively prevent 99.8% of worldwide trade.

Uniting governments, civil society and the wider industry, the Kimberley Process (KP) defines conflict diamonds as: 'rough diamonds used to finance wars against governments' - around the world.

Fair Event Vendors Alliance™ aims to connect the LGBTQ community with Louisville and Southern Indiana area wedding and event professionals, who welcome them as clients and believe in their equality and fair treatment.

Prospect Jewelers supports FEVA and its mission of being inclusive advocates for couples of all races, gender identities, cultures, religions, bodies, abilities, and sexualities.

We are proud members of Oldham Chamber & Economic Development as our "go-to" organization for business networking, business expansion, professional development, community relationships, and much more.

Their many programs include high-level networking, professional and business development, and a platform for visionaries and regional leaders that provide our business with the tools needed to succeed.